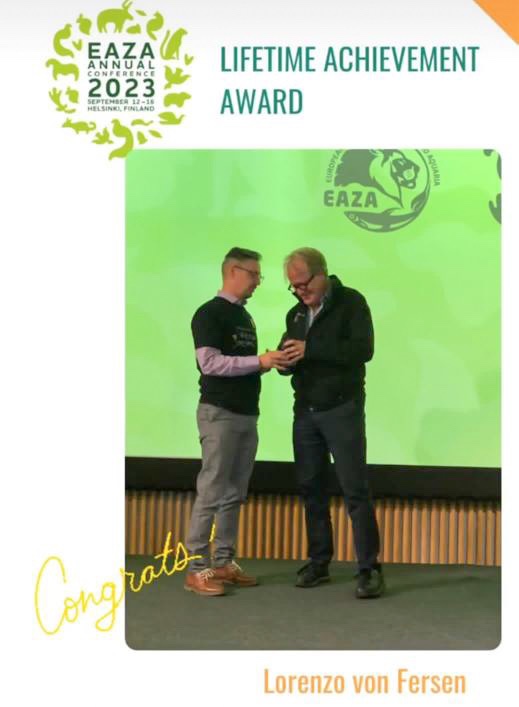 Yesterday, Dr. Lorenzo von Fersen (1st President of YAQU PACHA) was awarded the Lifetime Achievement Award of EAZA for his work and contributions to the conservation of endangered aquatic mammal species in Latin America.
Dr. von Fersen also presented at the meeting our projects for the conservation of the endangered Lahille's porpoise(Tursiops gephyreus)
We are very, very proud! Congratulations Lorenzo von Fersen!