The Board of Directors of YAQU PACHA e.V.
Dr. Lorenzo von Fersen
1. chairman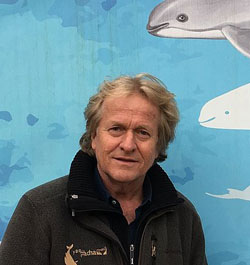 Born and raised in Argentina, I got to know the fascinating animal world of South America at an early age. In Patagonia I met whales, seals and dolphins for the first time. As a biology student I was allowed to experience what it means to do research. However, I quickly became aware of how fragile this marine ecosystem is. The fascination these animals had for me, the problems of doing long-term research in South America and finally the threat of these animals by us humans, were and are the motivation to do something for these animals. Therefore YAQU PACHA was founded in 1992. Through our help in research, species protection and environmental education we want to help people in Latin America to understand animals better. This understanding of nature is certainly the best prerequisite to protect animals and their habitat in the long term.
---
Sandra Honigs
2. chairwoman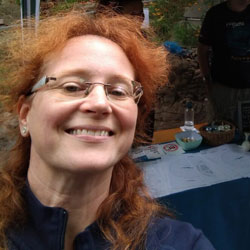 Water has always held an incredible fascination for me. As the deputy director of the Aquazoo - Löbbecke Museum, I have both the element of water and its inhabitants around me every day. Among the numerous creatures that have developed the most fascinating adaptations to life in and around water, my heart is especially attached to the bizarre representatives such as sea cucumbers, deep-sea fish, but also manatees. Since these animals have in this country rather no lobby, but just like dolphins, otters, seals and penguins need protection, I was looking for an organization that specifically cares for the inhabitants of aquatic habitats around the manatees and found this in YAQU PACHA. In order to make a small contribution to saving the aquatic habitat, I try to actively support the committed and inspiring team as often as I can.
---
Martina Hofer
Treasurer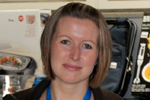 I work as a clerk in an industrial company and came to YAQU PACHA through a friend. I work for YAQU PACHA as a treasurer and also support YAQU PACHA at various events. This allows me to make my contribution to environmental protection and nature conservation. It is important to me that at YAQU PACHA all employees work on a voluntary basis and therefore almost all income flows directly into the projects.
---
Henning Plückebaum
Secretary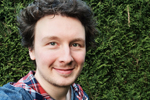 As a volunteer animal keeper at the animal shelter in Bielefeld, I support animal welfare on site. At YAQU PACHA I work as a graphic designer. I am fascinated by the strategy of tackling important goals with small steps and realistic solutions. I also appreciate the idea of not only focusing on species protection, but also using educational activities to promote an understanding of the environment in order to be able to protect it in the long term. And all this without a raised forefinger. I am happy to be part of the YAQU PACHA team as secretary.
---
The entire board of directors and the team in Germany work for the company on a voluntary basis. Thus, 100% of all income and donations flow directly into our species conservation projects in South America - Latin America.
Support our species protection projects with a donation, or become a member of our organization. We are already looking back on 30 years of YAQU PACHA e.V.. Find out more about our work in our videos.
---
Summary of a successful workshop by Dr. Lorenzo von Fersen
Our partners | La Plata Dolphin Project | Species YAQU PACHA is working to protect