Thank you for your interest in the work of YAQU PACHA e.V. and our species conservation projects and your support.
We would be very pleased if you would draw attention to our species protection organization on your own website and include a link to our website.
Below you will find YAQU PACHA logos that you are welcome to copy and save.
---

---

---
---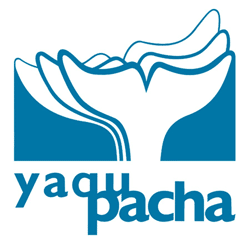 ---
Please link the YAQU PACHA logo with the URL
https://yaqupacha.de
If you need a special logo format for your website, please send us a short message via our Contact Us page.
Thank you very much for your support!
Our partners | 30 years of YAQU PACHA e.V. | Species protection | Contact and imprint