The species protection projects of YAQU PACHA are financed by sales articles, donations and membership fees. Since we all work on a voluntary basis, the income from our fan store also directly benefits the protection of endangered species.
---
Sales articles - soft toys
With the YAQU PACHA plush toy special collection, the Franconian company Teddy HERMANN from Hirschaid supports the projects of YAQU PACHA.
When you buy one of these cuddly representatives of endangered species, you automatically support the projects of YAQU PACHA, because from each sold stuffed animal YAQU PACHA receives a part of the sales proceeds.
Many thanks to Teddy HERMANN for the support!
The YAQU PACHA special collection is available at all Teddy HERMANN dealers.
---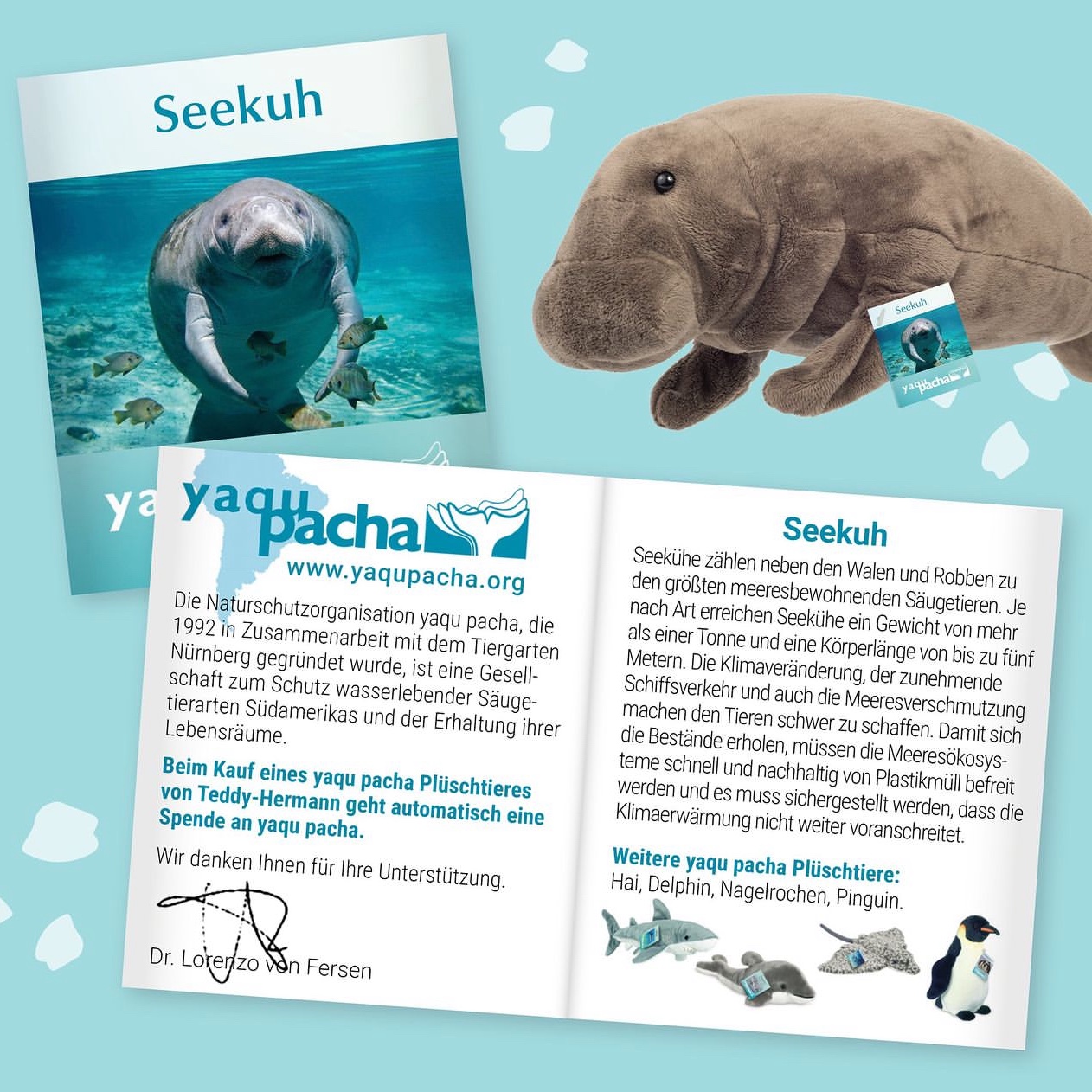 ---
YAQU PACHA sale items fan store
In our YAQU PACHA fanshop you will find a wide range of clothing and accessories for men, women and children.
You can order them there directly online.
Support our species protection projects with a donation
---
30 Years YAQU PACHA e.V. | Board of Directors | Team Germany | Videos | Our Partners | Species Protection | Species YAQU PACHA is working to protect