Project La Plata Dolphin | The La Plata Dolphin or Franciscana - Toninha (Pontoporia blainvillei) is one of the smallest dolphin species and lives exclusively in the coastal waters of southeastern South America. It is highly endangered and is now the most threatened dolphin species in South America. The main danger is fishing: every year thousands of animals die in drift and bottom-set nets.
YAQU PACHA has been supporting the implementation of population studies since 1996. The goal of these studies is to determine the total population. The only method for this is flight counting. For this purpose, special aircraft are used that fly very low to sight and count animals.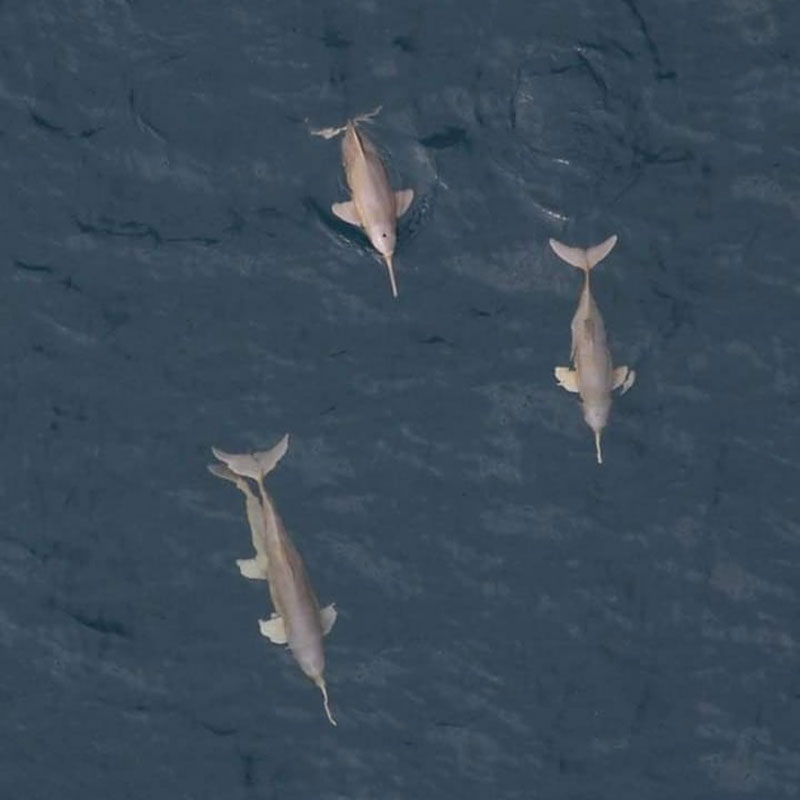 Another task of the researchers is to determine the bycatch quota. Thanks to observers on board fishing vessels, this data can be obtained. So far, four different "management areas" have been established. Each area harbors animals that belong together genetically and whose protection priorities are to be classified differently due to the dangers to which the animals are exposed in the respective areas.
---
In addition to the flight counts that will be conducted again in Uruguay in March and April 2023, YAQU PACHA is also working with the La Plata Dolphin Project to establish pinger systems and objects, such as plastic bottles in the fishing nets, so that they are detected and avoided by the dolphins.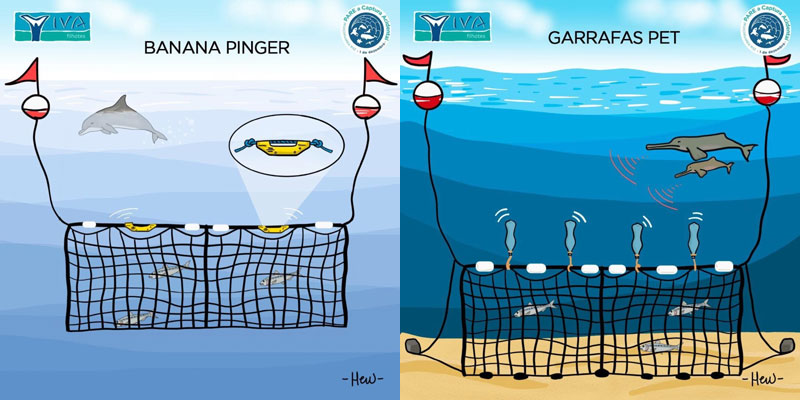 ---
Consórcio Franciscana

In 2012, through the support of YAQU PACHA, the Consórcio Franciscana was brought into being.
The mission of the Consórcio Franciscana is to promote the conservation of the La Plata Dolphin - Franciscana - Toninha and its habitat through international cooperation between research groups from Brazil, Uruguay and Argentina, and to publish and exchange research results.
YAQU PACHA e.V. supports these species conservation activities and coordinates important projects of the consortium.
> Website of the Consórcio Franciscana
---
Many thanks to the following companies and institutions that have supported us in the construction of the Consórcio Franciscana website:
Bauer Compressors, Beluga, Lagona Divers, iQ Company, Mares, Marion Diving Suits, Mariscope, Quality Divers, Schöner Tauchen, Scubapro, Seacam, Sinai Divers, Subal, Sub Aqua, Taucher.Net
---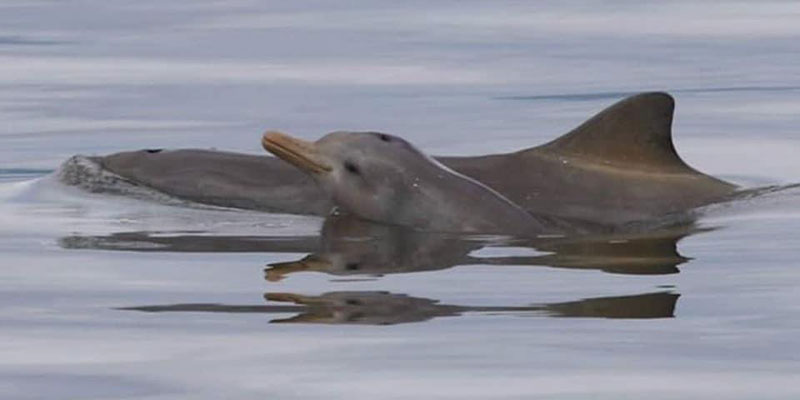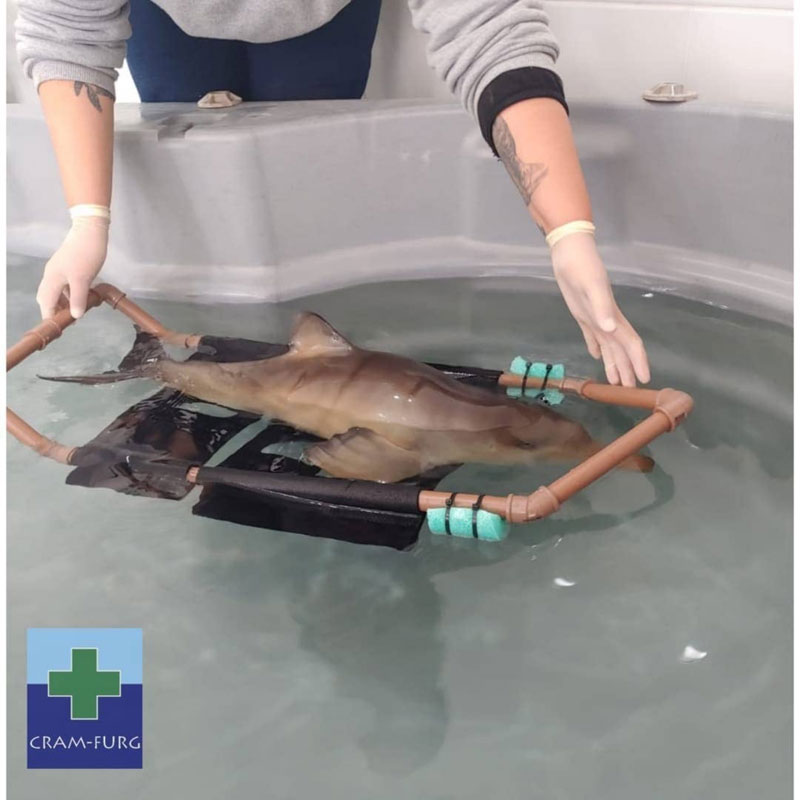 Furthermore, our conservation organization YAQU PACHA, together with our partners such as CRAM FURG in Brazil, takes care of the rescue and care of stranded La Plata dolphins - Toninhas on site and also for this work considerable amounts of money are needed.
---
Ethnobiology of the Franciscana dolphin - toninha(Pontoporia blainvillei) and traditional knowledge of artisanal fishermen in Brazil.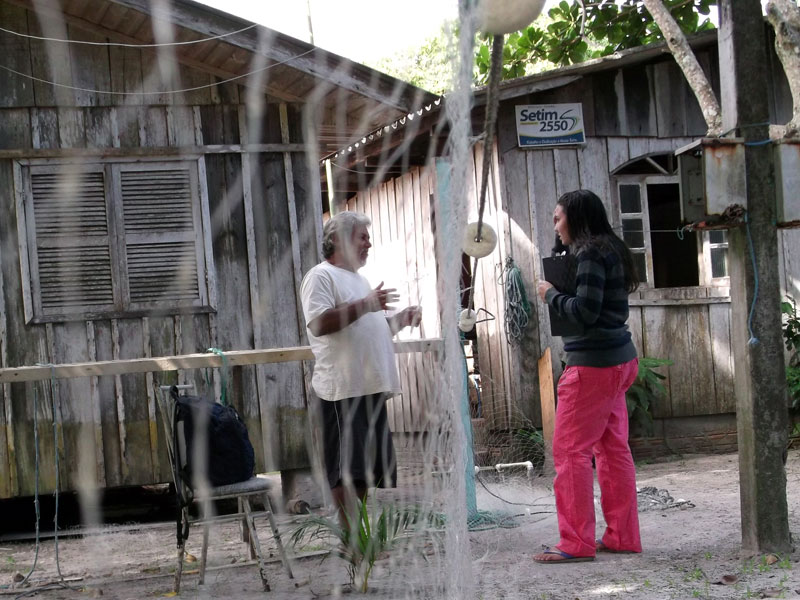 Ethnobiology is a field of environmental science that encompasses the traditional knowledge of communities, their relationship to the environment, and their various cultural and spiritual expressions. Ethnobiological studies involving fishing communities are important because local fishermen's daily contact with dolphins can help monitor fishing activities and their impact on these animals. In this sense, these studies, which assess fishermen's perceptions of the La Plata dolphin - Toninha or Franciscana, seek to understand how fishing communities perceive these animals and how artisanal fishing affects the conservation of populations of this species.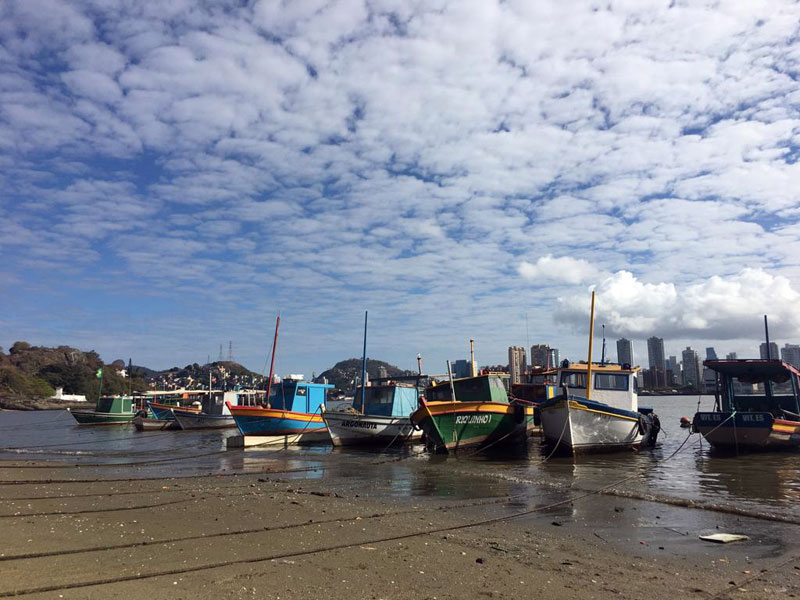 In this research and environmental education project, researchers from our partners ECOLOGIA HUMANA DO OCEANO are identifying traditional knowledge about the interactions between La Plata dolphin - Franciscana - Toninha and fisheries in 10 fishing communities along Brazilian coastal waters from the northern limit of the species' range in the state of Espírito Santo to the Paranaguá area in the state of Paraná, Brazil (FMA areas Ia, Ib and IIa). Therefore, the objective of the project is to describe and compare the traditional knowledge of artisanal fishers in the South Atlantic, which covers the range of the species, in order to evaluate the interactions of the species with artisanal fisheries. To obtain this information, ethnographic interviews will be conducted with artisanal fishers using an ethnographic questionnaire containing open and closed-ended questions, and all daily fishing activities will be recorded.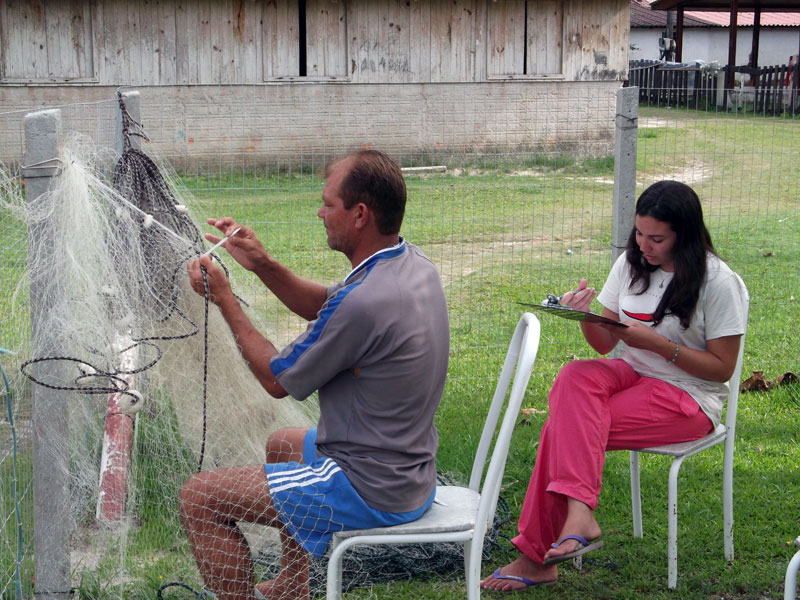 The integration of data obtained empirically from local stakeholders and with scientific methods is crucial for the conservation of La Plata dolphins - Toninhas, as both sources provide relevant and complementary information for the management of fishing activities in the species' distribution areas. These data allow us to carry out environmental awareness actions together with stakeholders from fishing communities. Marine knowledge is promoted through the website of our partners ECOLOGIA HUMANA DO OCEANO and their YouTube channel, as well as through activities in public schools in the state of Espírito Santo in southeastern Brazil.
---
YAQU PACHA has been active in species conservation in South America for 30 years, together with our Latin America team, to protect endangered species. You can support us with a donation or membership to support the protection of the La Plata dolphin.
---
Project Manatees | Project Seals | Project Amazon Dolphin | Bottlenose Dolphin | Videos | Chilean Dolphin | Species Protection | Team Germany | Species YAQU PACHA is working to protect | Scientific Advisory Board | Flight Counts - Aerial Survey - Your donation counts