We are pleased to present you the YAQU PACHA Calendar 2023.
The calendar contains the species that YAQU PACHA is working to protect in South America - Latin America.
You can order it for the price of 10 EURO (including shipping) by sending an email to info@yaqupacha.de
. Please indicate your name and address with your order.
The shipment will take place within the next days after receipt of your order and you will receive an invoice with the delivery.
Since we all work on a voluntary basis, 100% of the proceeds from the sale will go to the species protection projects of our organization YAQU PACHA e.V.
. Thank you very much for your support.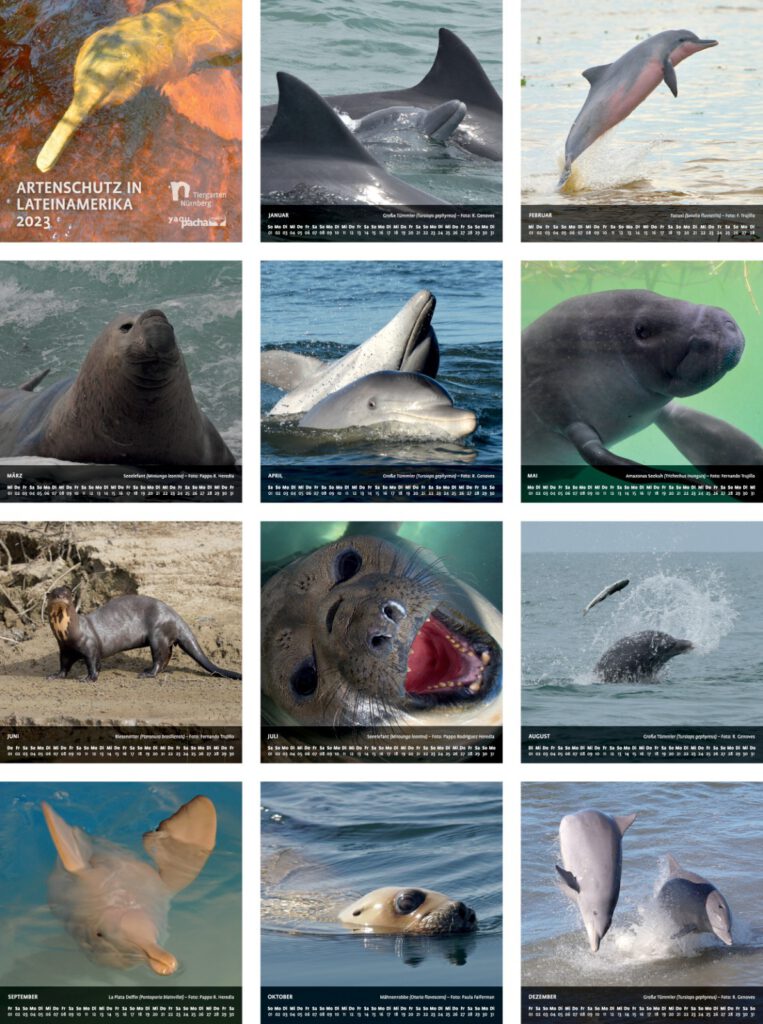 Desk calendar, size: 15 x 15 cm - Photos: Fernando Trujillo, Sergio Rodriguez Heredia, Rodrigo Genoves, Paula Faiferman
Species Protection | Project Seals | Project Vaquita | Tasks and Goals | Species YAQU PACHA is working to protect | Project Manatis | 30 Years YAQU PACHA e.V. | Our Partners