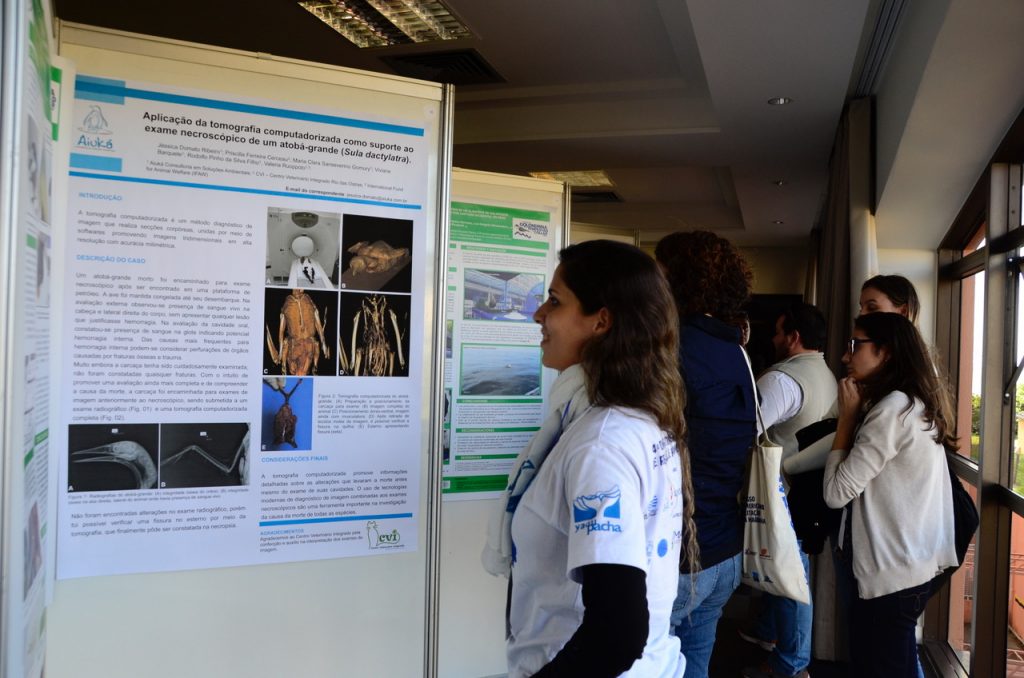 Das "Instituto Mar" organisierte gemeinsam mit "Aiuká", der "R3 Animal Association" und seinen Partnern, den "4. lateinamerikanischen Kongress zur Rehabilitation von Meerestieren". Das Hauptziel war es, die hervorragenden Ergebnisse der vorangegangenen drei Veranstaltungen zu präsentieren. Der Kongress fand vom 3. bis 6. September 2018 in Florianópolis (SC), Brasilien, statt.
Während der Konferenz wurden Fachvorträge gehalten, außerdem vier Minikurse und eine Diskussionsrunde. 20 Vorträge bewarben sich um den II. Latin American Award for Reasearch and Rehabilitation of Marine Wildlife ("II. Lateinamerikanischen Preis für Forschung und Rehabilitation mariner Wildtiere"). 40 wissenschaftliche Arbeiten wurden als Poster präsentiert und Fotos wurden ausgestellt, die um den "Photography Contest of Aquatic Fauna" ("Fotowettbewerb der Wasserfauna") konkurrierten, außerdem gab es technische Praktiken mit Besuchen bei lokalen Organisationen: R3 Animal Association, TAMAR Project und Right Whale Project.
An der Veranstaltung nahmen 142 Kongressteilnehmer aus verschiedenen Ländern teil, unter anderem aus Argentinien, Brasilien, Chile, den Vereinigten Staaten, Kolumbien, Peru und Uruguay. Dies bekräftigte seine Bedeutung als Forum, wo Fachleute mit verschiedenen Kenntnisstand und Hintergrund, in einer kollegialen Atmosphäre die Auswirkungen von Veränderungen auf die Umwelt diskutieren können und Strategien entwickeln, um negative Folgen zu reduzieren.
Für weitere Informationen besuchen Sie bitte:
www.reabilitacaofaunamarinha.com.br